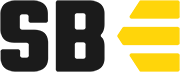 StatBanana
Running from March 28 to April 19, ESL One Los Angeles Online will feature almost three weeks straight of top-level Dota 2 being played across every region with a $375,000 prize pool.
The event is being split up into five regions, with Europe and CIS being combined into one big bracket, and 16 teams in total. In comparison, China will have six teams, and North America, South America, and Southeast Asia will all have four teams each. 
If you want to keep up with all of the results for ESL One Los Angeles Online, here is a list of the full standings for the event along with all of the match results for both the group stage and playoffs. 
Overall Standings
Europe/CIS
| | | |
| --- | --- | --- |
| Place | Team | Prize |
| 1st | TBD | TBD |
| 2nd | TBD | TBD |
| 3rd | TBD | TBD |
| 4th | TBD | TBD |
| 5th-6th | TBD | TBD |
| 5th-6th | TBD | TBD |
| 7th-8th | TBD | TBD |
| 7th-8th | TBD | TBD |
| 9th-12th | TBD | TBD |
| 9th-12th | TBD | TBD |
| 9th-12th | TBD | TBD |
| 9th-12th | TBD | TBD |
| 13th-16th | TBD | TBD |
| 13th-16th | TBD | TBD |
| 13th-16th | TBD | TBD |
| 13th-16th | TBD | TBD |
Match results
Group Stage
April 4

Gambit Esports vs. Vikin.gg — Vikin.gg 2-0
Nigma vs. OG — OG 2-0
Virtus Pro vs. HellRaisers — VP 2-1
Cyber Legacy vs. B8 — CL 2-1

April 5

Team Spirit vs. Chicken Fighters — Chicken Fighters 2-1
Natus Vincere vs. Team Unique — Na'Vi 2-1
Team Secret vs. Team Liquid — Secret 2-0
Alliance vs. Ninjas in Pyjamas — NiP 2-1

April 6

HellRaisers vs. Vikin.gg — HellRaisers 2-0
Nigma vs. Cyber Legacy — Tied 1-1
VP vs. Gambit
OG vs. B8

April 7

Team Unique vs. Team Spirit
Na'Vi vs. Chicken Fighters
Liquid vs. Alliance
Secret vs. NiP

April 8

HellRaisers vs. B8
VP vs. Cyber Legacy
Nigma vs. Gambit
OG vs. Vikin.gg

April 9

NiP vs. Chicken Fighters
Alliance vs. Team Spirit
Secret vs. Na'Vi
Liquid vs. Team Unique

April 10

Nigma vs. B8
VP vs. Vikin.gg
HellRaisers vs. Gambit
OG vs. Cyber Legacy

April 11

Secret vs. Chicken Fighters
Liquid vs. Team Spirit
NiP vs. Na'Vi
Alliance vs. Team Unique

April 12

Gambit vs. B8
Nigma vs. HellRaisers
OG vs. VP
Vikin.gg vs. Cyber Legacy

April 13

Liquid vs. Chicken Fighters
Secret vs. Team Spirit
Alliance vs. Na'Vi
NiP vs. Team Unique

April 14

Gambit vs. Cyber Legacy
Nigma vs. VP
OG vs. HellRaisers
Vikin.gg vs. B8

April 15

Team Unique vs. Chicken Fighters
Na'Vi vs. Team Spirit
Secret vs. Alliance
Liquid vs. NiP

April 16

OG vs. Gambit
Nigma vs. Vikin.gg
VP vs. B8
HellRaisers vs. Cyber Legacy
Liquid vs. Na'Vi
Secret vs. Team Unique
Alliance vs. Chicken Fighters
NiP vs. Team Spirit
China
| | | |
| --- | --- | --- |
| Place | Team | Prize |
| 1st | Royal Never Give Up | TBD |
| 2nd | Newbee | TBD |
| 3rd | EHOME | TBD |
| 4th | Vici Gaming | TBD |
| 5th-6th | PSG.LGD | TBD |
| 5th-6th | Invictus Gaming | TBD |
Match results
Group Stage
March 28

EHOME vs. Newbee — EHOME 2-1
Royal Never Give Up vs. Invictus Gaming — RNG 2-0
Vici Gaming vs. PSG.LGD — VG 2-1

March 29

Invictus Gaming vs. Newbee — Newbee 2-0
Vici Gaming vs. Royal Never Give Up — RNG 2-0
EHOME vs. PSG.LGD — PSG.LGD 2-1

March 30

Newbee vs. VG — Newbee 2-0
EHOME vs. RNG — RNG 2-1
EHOME vs. IG — EHOME 2-0
PSG.LGD vs. RNG — RNG 2-1

March 31

PSG.LGD vs. Newbee — Newbee 2-1

April 1

EHOME vs. VG — EHOME 2-1
IG vs. PSG.LGD — IG 2-0
Newbee vs. RNG — RNG 2-0
Playoffs
April 2
April 3

Loser's R1

Newbee vs. VG — Newbee 2-1

April 5

Loser's R2

EHOME vs. Newbee — Newbee 2-1

Grand finals
North America
| | | |
| --- | --- | --- |
| Place | Team | Prize |
| 1st | Evil Geniuses | TBD |
| 2nd | Quincy Crew | TBD |
| 3rd | CR4ZY | TBD |
| 4th | business associates | TBD |
Match results
Group Stage
March 28

Evil Geniuses vs. Quincy Crew — Quincy Crew 2-1

March 29

business associates vs. CR4ZY — CR4ZY 2-0

March 30
March 31

business associates vs. Quincy Crew — Quincy Crew 1-1

April 1

EG vs. business associates — EG 2-0
Quincy Crew vs. CR4Zy — Quincy Crew 2-0
Playoffs
April 2

Semi-finals
Grand finals

Quincy Crew vs. EG — EG 3-1
South America 
| | | |
| --- | --- | --- |
| Place | Team | Prize |
| 1st | beastcoast | TBD |
| 2nd | NoPing Esports | TBD |
| 3rd | Furia Esports | TBD |
| 4th | Thunder Predator | TBD |
Match results
Group Stage
March 28

beastcoast vs. Thunder Predator — beastcoast 2-1

March 29

Furia Esports vs. NoPing Esports — NoPing 2-0

March 30

Furia vs. Thunder Predator — Furia 2-0

March 31

beastcoast vs. NoPing — NoPing 2-0

April 1

beastcoast vs. Furia — beastcoast 2-0
Thunder Predator vs. NoPing — NoPing 2-0
Playoffs
April 3

Semi-finals

beastcoast vs. FURIA — beastcoast 2-1

Grand finals

NoPing vs. beastcoast — beastcoast 3-1
Southeast Asia 
| | | |
| --- | --- | --- |
| Place | Team | Prize |
| 1st | Fnatic | TBD |
| 2nd | Team Adroit | TBD |
| 3rd | BOOM Esports | TBD |
| 4th | Geek Fam | TBD |
Match results
Group Stage
March 28

Adroit vs. Geek Fam — Adroit 2-0

March 29

Fnatic vs. BOOM Esports — BOOM 2-1

March 30

BOOM vs. GeekFam — BOOM 2-1

March 31

Adroit vs. Fnatic — Adroit 2-1

April 1

Fnatic vs. Geek Fam — Fnatic 2-0
BOOM vs. Adroit — Adroit 2-1
Playoffs
April 2

Semi-finals

BOOM vs. Fnatic — Fnatic 2-1

Grand finals

Team Adroit vs. Fnatic — Fnatic 3-0