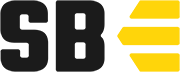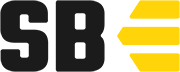 This article is brought to you by StatBanana, the best Overwatch strategy tool.
---
Hero 32 has officially been revealed in Overwatch—Echo the omnic is coming soon.
First shown in the McCree cinematic "Reunion," Echo was also showcased in the Overwatch 2 reveal trailer at BlizzCon this past November. Now, she's finally coming to the game.
Revealed in an official cinematic last month, Echo is the creation of Overwatch founding member Mina Liao. In previous videos, it was shown that she can fly and shoot some sort of energy beams. It was later revealed in a Developer Update that Echo is a damage hero.
Just like in the trailers, Echo fires beams from her hands and can launch herself in the air with her abilities. Her ultimate stands out the most, however. Named Duplicate, Echo's ultimate allows players to choose an enemy hero and play as them for 15 seconds, during which they have a 650-percent ultimate gain.
Related: Here are all the abilities of Overwatch's newest hero, Echo
Today, Blizzard announced that Echo will be joining Overwatch's live servers on April 14. It's likely that the DPS hero will be delayed in the game's competitive mode for two weeks like previous hero releases.